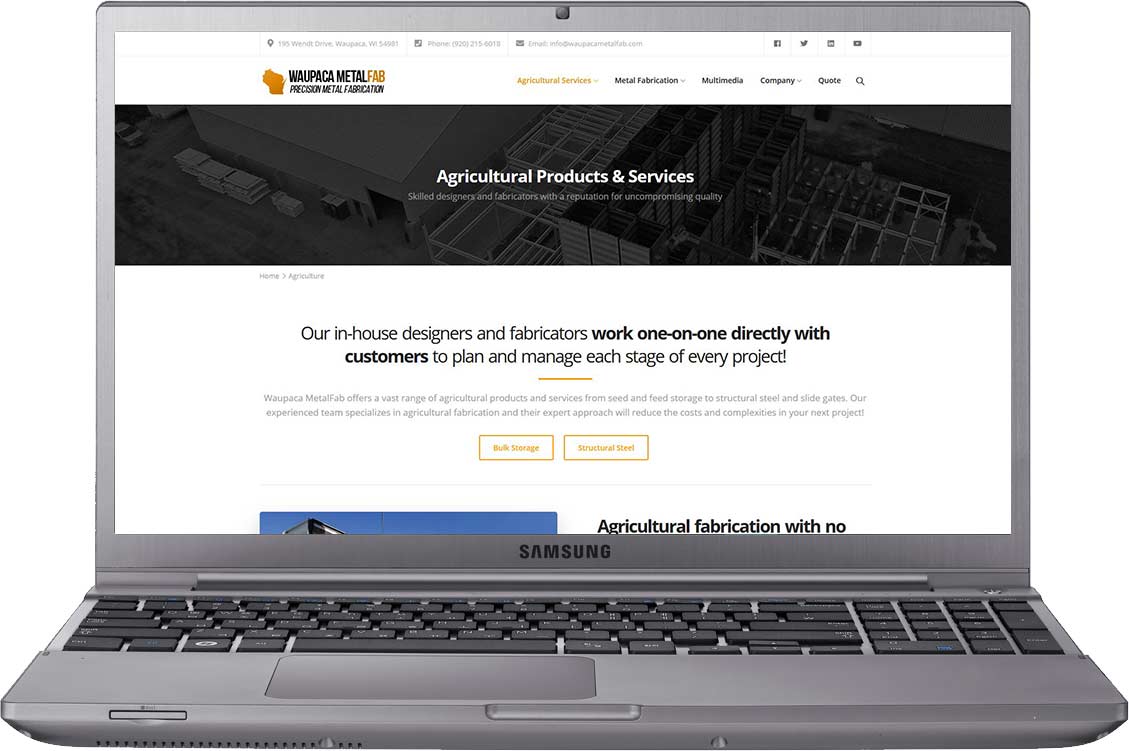 Waupaca MetalFab launches new website!
Waupaca MetalFab, LLC, the midwest's leading agricultural and structural metal fabricator and design, proudly announces the launch of their new mobile friendly website!
Founded by accomplished fabrication professions driven to provide clients with precision metal and structural fabrication, 2D and 3D design, and agricultural components, while also providing an individualized customer service relationship, Waupaca MetalFab has grown to become a leading supplier for agricultural related fabrication and design.
We wanted to provide users with a more streamlined interface that made it easier to find us on the web while also providing easier access to the forms and other tools potential customers can use to reach out to us.
When you choose Waupaca MetalFab, you can be sure every detail of your project is handled to the most stringent industry standards by skilled & experienced metal fabricators. When the bottom line and reputation of your company relies on the quality of your metal products, count on our Metal Fabrication services to get the job done right. Our team of engineers, journeymen, and fabricators have the equipment and knowledge to deliver on your metal fabrication needs—whether it is cutting, welding, forming, assembly, or all of the above.
Share Article: