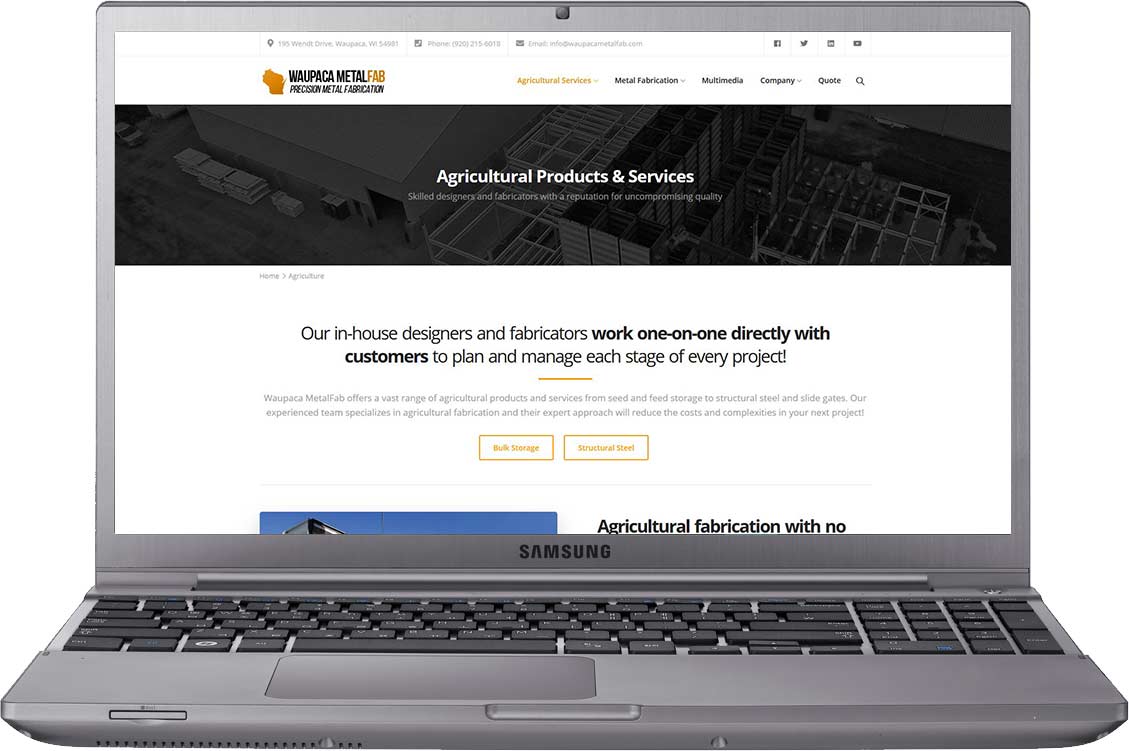 Waupaca MetalFab, LLC, the midwest's leading agricultural and structural metal fabricator and design, proudly announces the launch of their new mobile friendly website!
Founded by accomplished fabrication professions driven to provide clients with precision metal and structural fabrication, 2D and 3D design, and agricultural components, while also providing an individualized customer service relationship, Waupaca MetalFab has grown to become a leading supplier for agricultural related fabrication and design.
Read Article
Seeking to expand his company's fabrication and manufacturing capabilities, Ben Besaw, current owner of Waupaca MetalFab, purchased Nuemetal in June of 2020 in order to launch his latest venture, New London Fabrication, LLC.
New London Fabrication was founded with a very specific goal, to provide manufacturing support through strategic partnerships. It is Ben's philosophy that growth is best obtained through the formation of strong partnerships, and New London Fabrication treats each customer's project as if it were their own. This means that every project, every process, and every part is managed and overseen by New London Fabrication's skilled workforce, who have and will always put quality and customer satisfaction above all else.
Read Article